Pierbon and Yakovishina did it again: gold medal in combined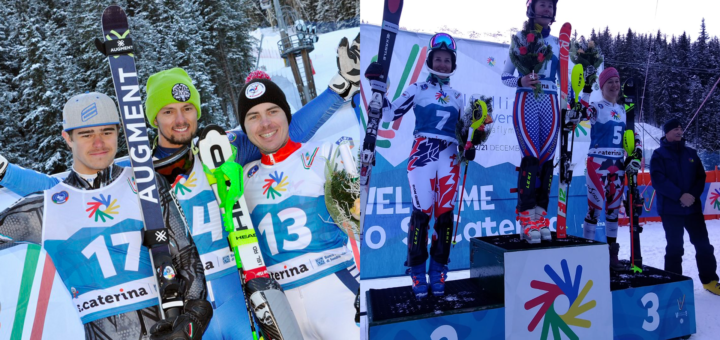 Giacomo Pierbon did it again. Second gold medal for the italian athlet in Combined: first he dominated the Downhill with 1'06'76 and then made a good race in slalom (36"24), so he took the first place in 1'43"00. Silver medal for the new name of this edition, Pavel Kazakov (Russia) with 1'44"77; while bronze medal goes to France, with Nicolas Sarremejane (1'45"68).
In the women's challenge two athlets confirm the result of the day before. First place for Elena Yakovishina (Russia) 1'46"70. Second place for Teresa Kmochiva (Rep. Ceca) with 1'48"02. On the podium we find, in the third place, Melissa Koeck (Austria) with 1'51"46.